WELCOME TO
THE VINE CHURCH
ST IVES, CORNWALL
Welcome! We're so glad that you're here!
We are a Pentecostal Church, situated in one of the most beautiful parts of the United kingdom – Carbis Bay, St Ives. Whether you've never been to church, or have gone to church your whole life, you are welcome here!
Why not drop in for a visit in person to see what we are all about. Alternatively you can find us on Social Media. ​We'd love to meet you!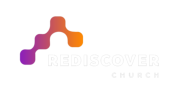 We are delighted to be exploring a partnership with www.rediscoverchurch.com who have a heart to see God's kingdom come all across the Southwest. Initially we will be hosting together a number of worship and prayer events and discerning God's best for St Ives.
Mark Pugh, the leader of Rediscover Church said "we are excited to explore this partnership with the Vine. We believe God has a big heart for St Ives and we are prayerfully exploring how we can together serve the purposes of God there. We pray that this wonderful community, and the many thousands of visitors who holiday in the area, will encounter the love and power of God."
Our story began back in 1998 as a Church plant. Since then God has taken us through many seasons, in several buildings in St Ives. At present we are situated in the neighbouring area of Carbis Bay, St Ives. The Vine is an Elim Pentecostal Church who live to share the great news that Jesus is alive, and that all people can find peace, love, purpose and fulfillment in Him.
The church aims to impact the area in 5 specific areas. To help people to ENGAGE with God's word in a meaningful and relevant way. To EXPLORE the meaning and purpose of life through going deeper in Him until we reach maturity. To EXPERIENCE God's power in our lives every day through worship and the power of the Holy Spirit. To be EQUIPPED for purpose in our everyday lives. And To passionately EXPRESS God's love to a world whom He loves.
 The Church of The Vine, as it was known in the beginning, was started by John and Sally Berriman who were prompted by God to start a Spirit filled Charismatic Church to serve the people of St Ives. The Church first started meeting in the Autumn of 1999 at Carne Farm, Nancledra. It has met in several places over the years including Treloyhan Manor, The Stennack Surgery, and an Industrial Unit on Penbeagle Industrial Estate. ​
We have a vision to see the people of St Ives and surrounding area become aware of God's presence in their lives, and to know Jesus. The leaders are working together to help people reach their full potential,  use their talents and to see the Kingdom of God increased.
The Vine Church is made up of a body of believers who believe that God is relevant today, and wants to move in our daily lives and situations in a powerful and very real way.  We are all on a journey, and have come to put our trust in God, as our Father, through His Son Jesus and believe that He has a destiny and purpose for us all.
You can view our beliefs on the Elim What We Believe page.
We meet on Sundays at 10:30am at the Carbis Bay Memorial Hall, and at various locations throughout the week.
Carbis Bay Memorial Hall,
Trencrom Lane, Carbis Bay
St Ives, Cornwall TR26 2TA
We would love to hear from you!
If you would like some information about The Vine Church, or are planning a visit, then why not send us a message below?